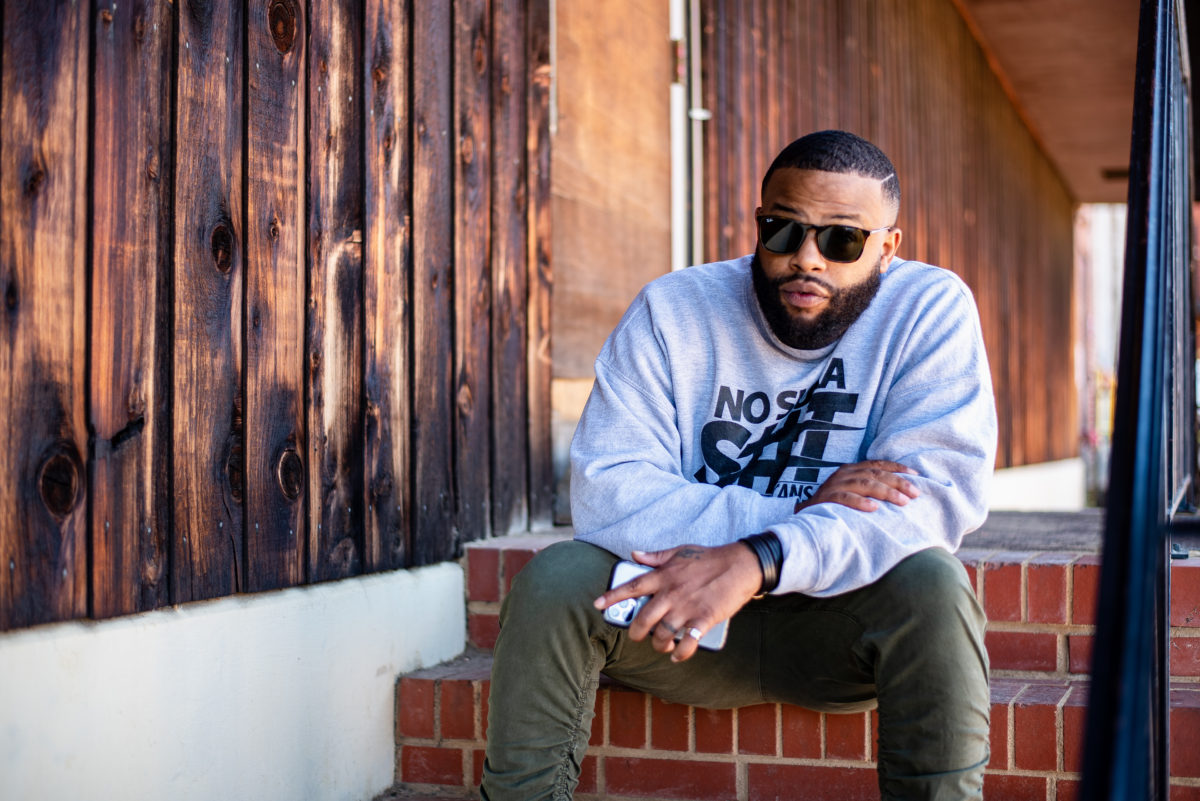 Quantum Leap is an introspective journey of a multi-layered artist
Hip Hop artist Mason 'Quill' Parker has released his debut studio album Quantum Leap. The album is currently available for download and streaming via all major online music retailers. This is a highly personal and introspective project that takes listeners on a journey filled with quality lyricism and imaginative storytelling.
In Quantum Leap, there is a deeper message behind every single track. Parker touches on themes of spirituality, familial relationships, and mental health all while keeping listeners engaged with catchy hooks, smooth beats, and a general chill vibe. Even the album title, which is also the name of the latest single and music video, has a broader significance for Parker.
"A quantum leap is defined as a sudden and significant advancement or repositioning," explains Parker. "I felt like there was no better way to describe my last few years away from the [music] scene. I left to focus on growing as a person and now that I am back, I'm now more focused than ever. This album illustrates everything that I've gone through to bring me here. This season of my life is indeed my quantum leap."
For Quantum Leap, Parker invited several prominent independent artists that include Amber Hairston, Keeyen Martin, Jarrod "Mohntra" Moore, and G. Yamazawa to make guest appearances where they provided their vocal talents to the project. Accomplished music producers Brandon "Plan B '85" Ross, Leomenza Wright, Kwame "YoBuddy" Neloms, and G-Town Vega are also featured on Quantum Leap.
Although this is the first full project that Parker has been able to share with his fans, he is far from a new artist. At his core, Parker is an overall creative and when he is not penning and performing new music, he can be found on the stage acting, delivering a spoken-word piece, or exercising his skills as an author and screenwriter.
In 2018, Parker stretched his literary chops by writing The Paperback Hero Saga, a comic book with an accompanying short film and score that featured the talents of acclaimed actor Malcolm Jamal Warner and three-time Emmy-award winner Boris "Bluz" Rogers. Additionally, Parker was named 2016 Queen City Awards' Male Hip-Hop Artist of the Year and Charlotte's Best Rapper of the Year in 2013 by Creative Loafing Magazine. He has served as a radio personality at Power 98 FM, Charlotte's number one urban contemporary station as well as performing on both national and international stages across the globe.
From Edinburgh, Scotland to New York City, Parker's innate talent to weave a compelling story with his words has landed him standing ovations, new fans, and critical acclaim each time he touches a mic. Quantum Leap is only the first of many future projects in the works.
For the complete Mason Parker experience, follow him on social media on Twitter, Facebook, YouTube, and Instagram for updates or visit www.iammasonparker.com. For bookings, media inquiries, press appearances, and interview requests contact Jameka Whitten at 704.965.3297 or Jameka@jswmediagroup.com.