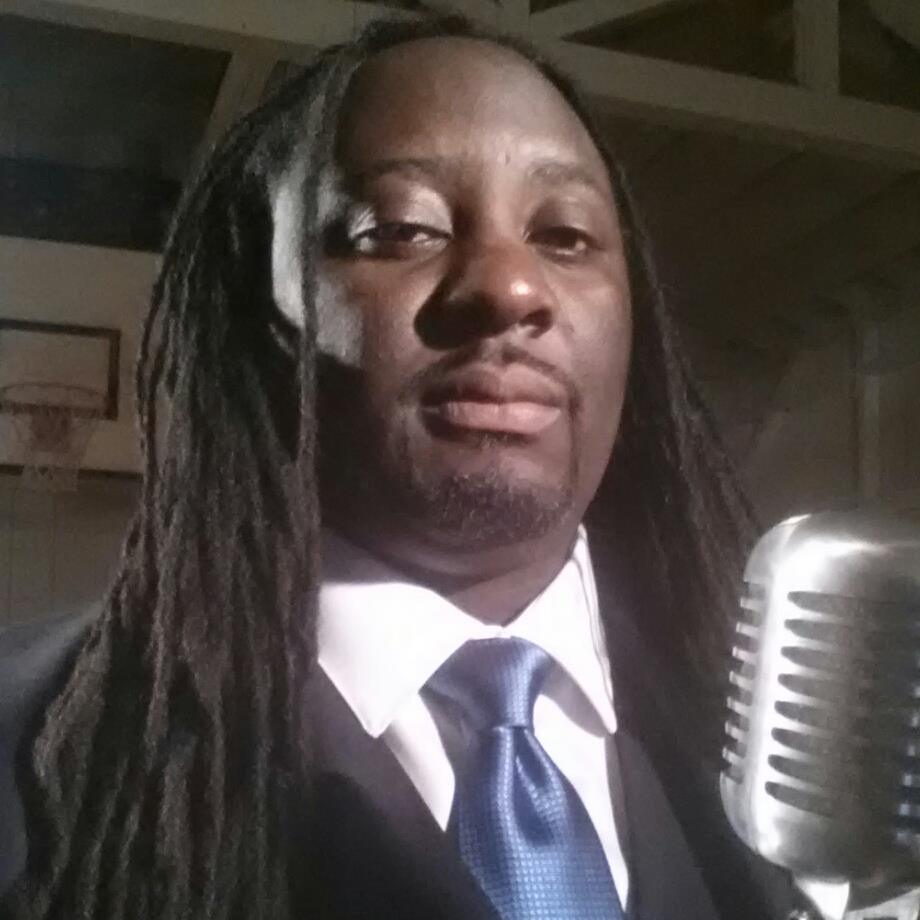 Words are a grouping of letters, formless, void, with very little meaning until poet and author, Bluz speaks them. Born Boris Rogers, Bluz, is a supramind of poetic expression and has been unwavering in his quest to stretch the boundaries of poetry. During the past seven years of performing, Bluz has won four Emmy Awards, 2010 Southern Fried Poetry Slam, and is Slam Master and Coach of 2007 and 2008 award winning competitive slam team, Slam Charlotte.
Bluz' supernatural abilities has parlayed into host and master of ceremony for CBS Radio station, Power 98 "For Sisters Only" empowerment and entertainment expo, his own featured segment called Spoken Word Fridays on the Morning Madd House show with 22.5 million listeners, and The Morning Madd House 2006 College Tour as part of Essence Black Family Reunion Tour to promote HIV/AIDS awareness. He has also been a host for Red Bull's Street Style Contest, 3Style DJ Battle, and "Say What" Spoken Word Workshop.
Channeling human experience into gifts of metaphors and similes, Bluz has published "Articulate Slang" and produced three audio releases. His poetry is universal, dismantling social, economic, and ethnic barriers reaching into the heart of the community where he is an active member. Working with several organizations such as Junior Achievement, Charlotte Chamber of Commerce, Afro-American Center, Wachovia, CBS Radio, Radio Disney, Raycom Sports, ESPN and SPEED TV, where he wrote and performed several intros for the nationally televised showed NASCAR. Today, Bluz' voice is a progressive tool used foster transformation. Nowhere has Bluz' impact been more apparent than when he performed at the 2010 induction ceremony for the NASCAR Hall of Fame, a symbolic culmination of the city of Charlotte's passion for winning the bid for the NASCAR Hall of Fame, and Bluz' passion to communicate his human-centric prose to audiences who have yet to enjoy slam poetry as an art form. The Hall of Fame opening and Bluz being, not only the first performer, but also the first African-American performer, is an historic event.
When Bluz is not appearing on major radio and television network performances including HBO's Def Poetry, CBS Radio, Radio Disney, ESPN, Speed TV, BET, Bluz has shared the stage with many distinguished poets and international recording artists ranging from Taylor Mali, Nikki Giovanni, Sonia Sanchez, and Gil Scott Heron to Outkast, John Legend, and Pink Floyd, he devotes his time to his family, his wife and three children. You can "socialize" with Bluz on Twitter and Instagram.
Bookings, Public Relations & Management Contact: Jameka Whitten, jameka(at)jswmediagroup(dot)com|704.965.3297