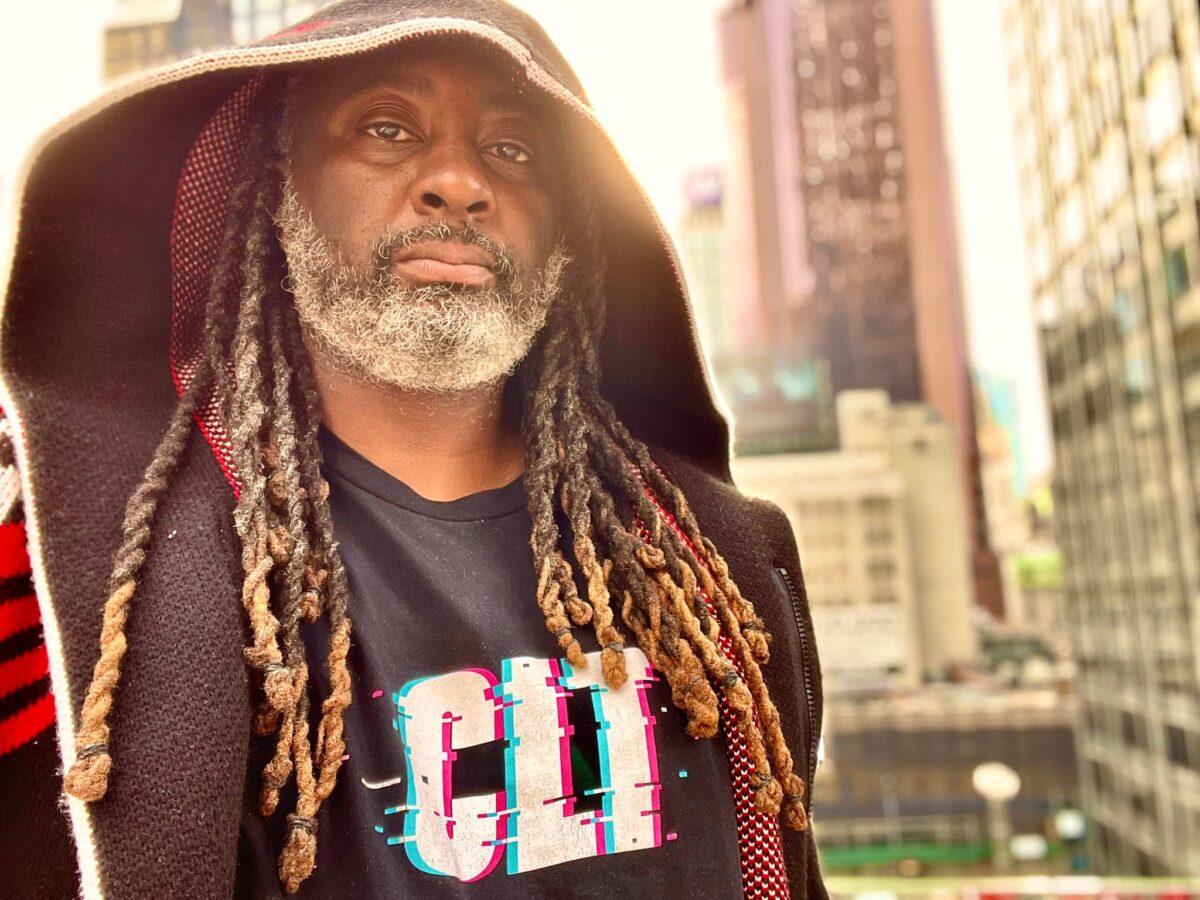 Boris 'Bluz" Rogers has risen through the ranks of spoken word entertainment. He is a multiple Emmy-Award winner, the Director of Creative Engagement for Blumenthal Performing Arts, and is the slam master and coach of SlamCharlotte, the competitive team of poets with whom he led two back-to-back National Poetry Slam victories in 2007 and 2008 and a historic 3rd win in 2018. Bluz is also a 2010 Southern Fried Poetry Slam Champion.
He has been featured and hosted at the LA Poetry Festival as well as the National Poetry slam in 2012 and the Individual World Poetry Slam in 2013. Bluz also served as a delegate and writer at the All-America City awards where he helped Charlotte win the very sought-after award of All-America City.
Bluz solidified a spot hosting a poetry segment on Charlotte's #1 urban Radio station and has been performing spoken word and hosting events for more than a decade. He has hosted the CIAA Toyota Fanfest 2016-2019, Sprite Obey Your Verse stage, Charlotte Shout, RedBull StreetStyle Contest, Warrior Dash, RedBull 3style DJ Battle, RedBull King of the Rock, Breakin' Convention (London and US), Freshfest B-BOY breakdance contest, and participated in the RedBull "SayWhat" spoken word workshop.
Channeling human experience into gifts of metaphors and similes, Bluz has published three books — and then Tamir, Articulate Slang, and Hip Hop Haiku — and produced three audio releases. His poetry is universal, dismantling social, economic, and ethnic barriers reaching into the heart of the community where he is an active member. Along with his stage and writing capability, Bluz is also an incredible Voiceover Talent. Using his words, writing, and voice to work with several organizations such as the Carolina Panthers, Charlotte Hornets, Charlotte Chamber of Commerce, The National Museum of African American Music, Junior Achievement, Wachovia, CBS Radio, Radio Disney, Raycom Sports, NASCAR, ESPN and SPEED TV, where he wrote and performed several intros for the nationally televised shows. 
Today, Bluz's voice is a progressive tool used to foster transformation. Nowhere has Bluz' impact been more apparent than when he performed at the 2010 induction ceremony for the NASCAR Hall of Fame, a symbolic culmination of the city of Charlotte's passion for winning the bid for the NASCAR Hall of Fame, and Bluz' passion to communicate his human-centric prose to audiences who have yet to enjoy slam poetry as an art form. The Hall of Fame opening and Bluz being, not only the first performer but also the first African-American performer, was a historic event.
When Bluz is not appearing on major radio and television network performances including, CBS Radio, Radio Disney, ESPN, Speed TV, and BET, Bluz has shared the stage with many distinguished poets and international recording artists ranging from Nikki Giovanni, Sonia Sanchez, and Gil Scott Heron to Outkast, John Legend, and Pink Floyd, he devotes his time to his family, his wife and three children.
Bluz has toured numerous major colleges and universities and shared the stage with several distinguished speakers and poets such as Dr. Cornell West and Mahogany Browne. He has also worked with and opened for many national recording artists such as Outkast, Amel Larrieux, Yung Jeezy, Last Poets, D'Angelo, John Legend, Del La Sol, KRS ONE, Pink Floyd, and more. He is the author of a book of poetry(Articulate Slang), released 3 CDs, and a mixtape, The Reflection, that was well-received on the hip hop savvy website Datpiff.com. Bluz has featured at many world-famous poetry clubs such as FLY POETS LA, Nuyorican poets Café, and Bowery Poetry Club.
Always looking for the next innovative idea, the next creative project, and whether it's in street clothes or Tuxedos, Bluz is always ready to lend his talent and share his passion for entertaining and inspiring the world. This is Bluz. 
You can "socialize" with Bluz on Twitter and Instagram.
Bookings, Public Relations & Management Contact: Jameka Whitten, jameka(at)jswmediagroup(dot)com|704.965.3297