Chef Joya is bringing back her highly popular intimate private dining experience
CHARLOTTE, NC – Adjoa Courtney, known professionally as "Chef Joya," will host Curated With Chef Joya: Ajoyo–African and Caribbean Vegan Cuisine at 6 p.m. on Saturday, August 7 at a private, undisclosed location in the greater Charlotte area. Ajoyo, which means "Celebration" in Yoruba, a language spoken in West Africa, is the perfect theme since this event will prove to be a true celebration of African and Caribbean fare with a vegan twist.  
Chef Joya started hosting intimate dinner events in 2019 that featured elevated vegan cuisine while exploring Chef Joya's personal cultural roots; this is a continuation of that series. In 2020, because of the pandemic, Chef Joya took a hiatus from hosting her dinner parties but is excited to bring them back, now that most restrictions have been lifted.
"I'm so glad that the world has opened back up," says, Chef Joya. "I really missed getting up close and personal with people. I love cooking and entertaining and showing people that vegan cooking is creative, delicious, and full of flavor. Nothing is boring about me or my food."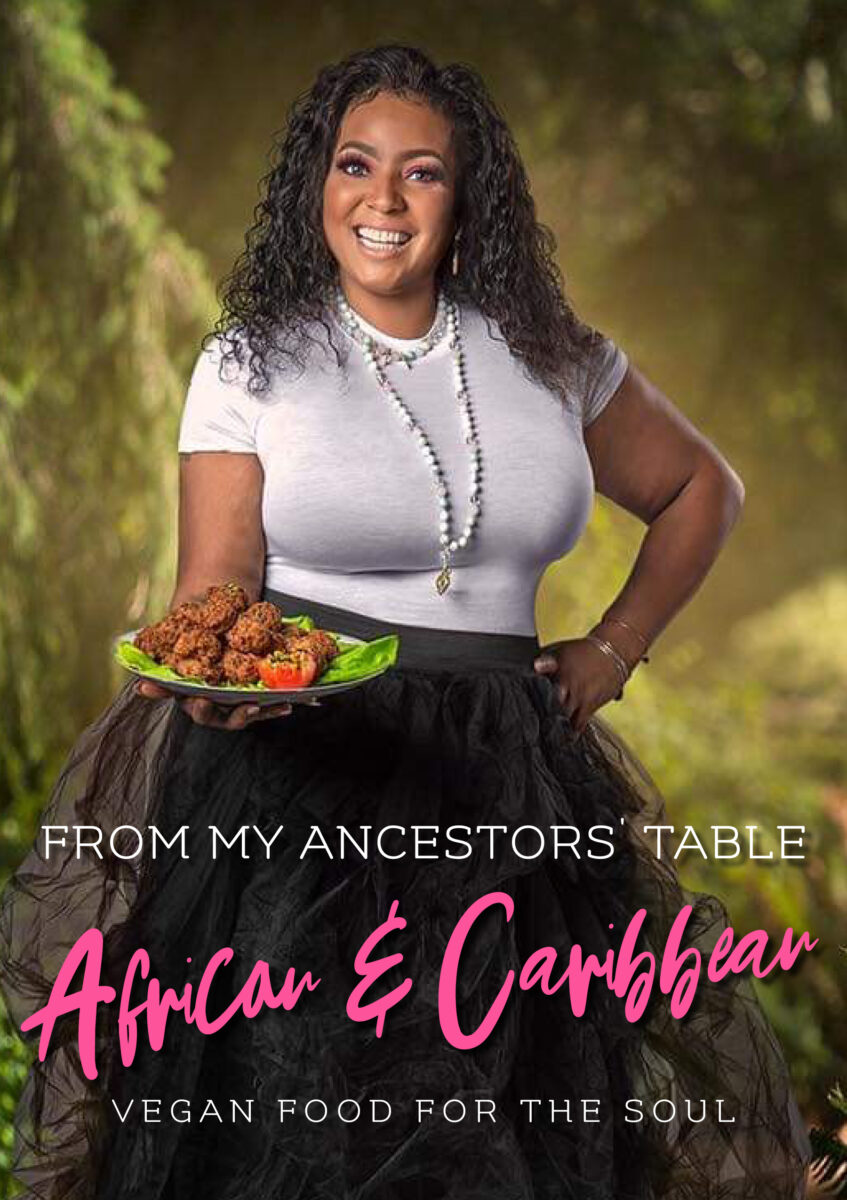 This event comes off the heels of the recent release of Chef Joya's fourth e-cookbook, From My Ancestors' Table: African & Caribbean Vegan Food For The Soul, which features vegan and plant-based cuisine inspired by the rich cultural history of the African Diaspora. 
Chef Joya has planned a fun-filled evening of culture, fabulous food, crafted cocktails, and great conversations. Guests will be treated to a six-course plant-based gourmet dining experience complete with a pre-meal cocktail hour with passed amuse-bouches. Chef Joya will introduce each course in an intimate setting.
The tentative menu includes:
Stuffed Plantain With Jerk Confit
Coconut Spiced Corn Chowder
Sweet Potato & Shrymp Fritter with Peppered Tomato Relish
Mandingo Greens
No Lamb Pops with Maafe Sauce over Collards and Jollof Rice
Mango Cheezcake
Tickets are $250 per person and are available for purchase online via Eventbrite. Spaces are very limited.  For updates in real-time, follow Chef Joya on Instagram and Twitter at @cookingwithjoya or visit www.cookingwithjoya.com. For appearances, media inquiries, cooking demos, and interview requests contact Jameka Whitten at 704.965.3297. 
About Chef Joya
Adjoa Courtney, aka Chef Joya, is an award-winning private chef, cookbook author, and owner of Cooking With Joya, who is based in Charlotte, NC. Chef Joya specializes in vegan and plant-based cuisine that incorporates Soul Food, Afro-Caribbean, French, and African cultural influences. Chef Joya is famous for her ability to "veganize" any dish that traditionally contains meat and is becoming a formidable force in the vegan culinary industry—one magical meal at a time. With several awards, successful restaurant collaborations, and cooking competition titles under her belt, one can find Chef Joya experimenting with dishes, preparing for her next exclusive dinner party, cooking for her celebrity clients, or sharing recipes on Instagram or YouTube via her channel, "Say What! It's Vegan?" Recent accolades include being named both critics' choice "Best Vegan Chef" and readers' choice "Best Chef" in The Best of The Nest 2019 issue of Queen City Nerve Alt. Weekly Newspaper, being a featured chef (the only vegan chef) on BuzzFeed's Tasty social media channels, and being selected as a 2021 Women Building the Future Honoree by Vegan Women Summit and Impossible Foods.