From My Ancestors' Table: Chef Joya Releases New Cookbook Featuring African and Caribbean Vegan Cuisine
This is the fourth title in Chef Joya's series of e-cookbooks published since June 2020
CHARLOTTE, NC – In less than a year and in the height of a pandemic, Adjoa Courtney, known professionally as "Chef Joya," has accomplished no small feat with the release of her highly anticipated fourth e-cookbook, From My Ancestors' Table: African & Caribbean Vegan Food For The Soul. The book features vegan and plant-based cuisine inspired by the rich cultural history of the African Diaspora. Chef Joya wanted to pay homage to her ancestral heritage through food and this cookbook was the perfect vehicle.
More than just a culinary artist, Chef Joya is a content creator and influencer who has cultivated a strong community, both on and offline, of individuals looking for great, relatable, and easy-to-make vegan food. Chef Joya's lives on social media and cooking demos are always no judgment zones that welcome both omnivores and vegans alike. Moreover, that is part of the reason she is known as the queen of transitioning meat-eaters to vegans. Her magic, positivity, and magnetism bring people of all walks of life together for one purpose, to have a good time and enjoy good food. 
"I love that half of the people that follow me and who I inspire aren't vegan," says Chef Joya. "They often express that I'm helping them incorporate vegan meals into their diet when they are either transitioning or heavily thinking about it."
From My Ancestors' Table includes 30 delicious vegan recipes with step-by-step instructions and useful tips and techniques from Chef Joya. More than a cookbook, Chef Joya provides a resource guide to the art of vegan cooking. Great for both experienced vegan cooks and those new to plant-based cooking. The gorgeous food photography by Jonathan Cooper of Coopernicus Photography and the imaginative design work of graphic and visual artist Vashti Crowell captivates and makes the dishes come alive on the page.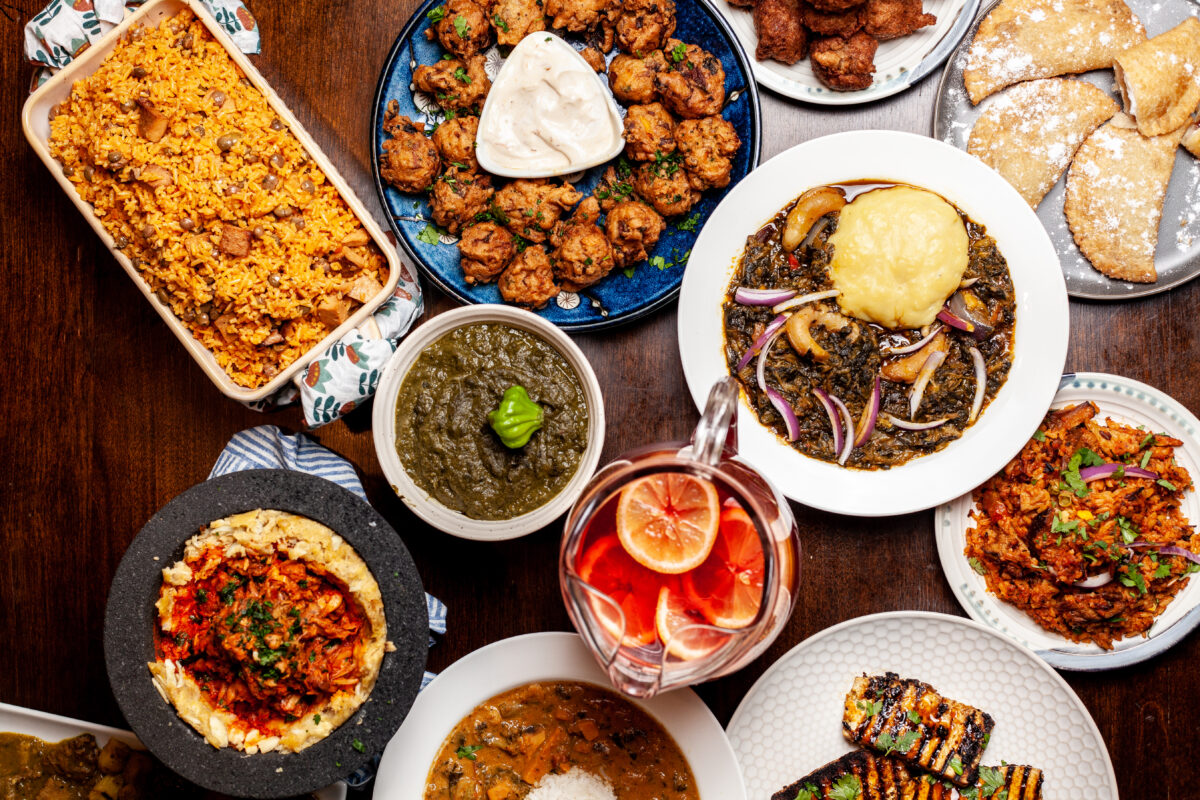 A few of Chef Joya's recipes in the e-cookbook include:
Jollof Rice (No Wars!)
Nigerian Spinach Stew
Jerk Ribz
Ackee & Saltfish
Arroz con Gandules
From My Ancestors' Table is priced at $24.99 and is available on Chef Joya's website and online store. For appearances, media inquiries, and interview requests, contact Jameka Whitten at 704.965.3297.
Adjoa Courtney aka Chef Joya is an award-winning private chef, cookbook author, and owner of Cooking With Joya who is based in Charlotte, NC. Chef Joya specializes in vegan and plant-based cuisine that incorporates Soul Food, Afro-Caribbean, French, and African cultural influences. As Charlotte's "Best Vegan Chef," Chef Joya is popular for her ability to "veganize" any dish that traditionally contains meat and is becoming a formidable force in the vegan culinary industry—one magical meal at a time. www.cookingwithjoya.com