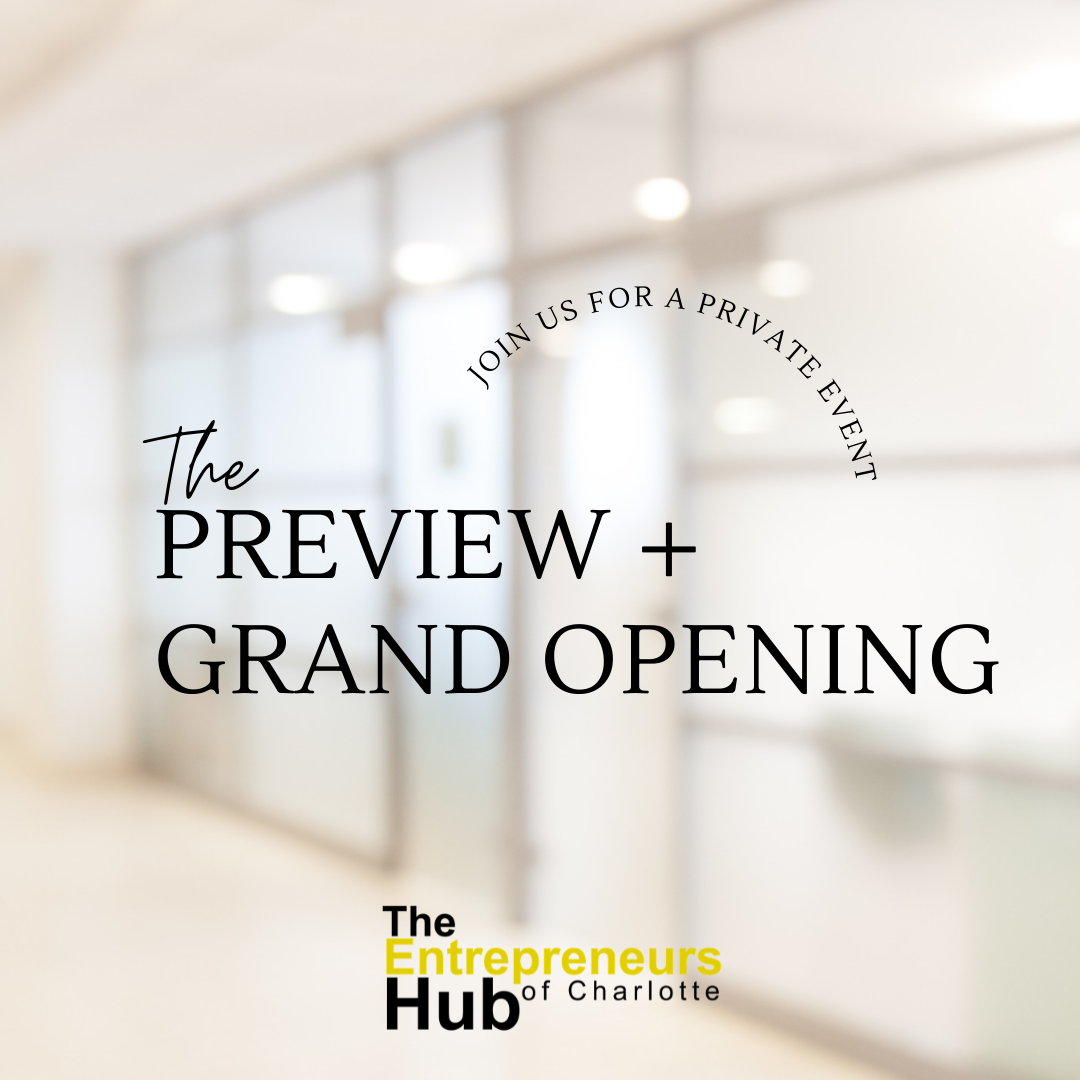 Charlotte, N.C. — The Entrepreneurs Hub of Charlotte is the Queen City's newest space where small business owners, solopreneurs, and other entrepreneurs can work, network, and get the necessary resources to start, grow, or scale their business. Located at 7003 Wallace Road off of Independence Blvd in East Charlotte, the building is more than a collection of office space; it is an inclusive, safe place that welcomes creativity and collaboration among like-minded professionals. 
Powered by Making It Happen Charlotte, a nonprofit that helps people restart their lives through social entrepreneurship initiatives, The Entrepreneurs Hub offers everything a new or existing business needs for ongoing growth and development.
Offerings include:
Affordable, flexible workspace or dedicated desk and private offices that are available to rent by the hour or monthly
Monthly Membership Program
Meeting and Event Space
Ample Free Parking
Access to Business Resources (including funding opportunities, coaching, training, and mentorship)
"My vision is to help businesses and ministries win by providing entrepreneurial hubs all over the world," says owner and founder Dr. Inga Johnson. "Each space (in the complex) is named to create an environment to help creatives, entrepreneurs, small businesses, nonprofits, and ministries succeed." 
A ribbon-cutting ceremony and grand opening celebration for The Entrepreneurs Hub of Charlotte is scheduled for Thursday, June 24, from 5:00 p.m. until 8:00 p.m. For guestlist consideration, media inquiries, or interview requests with Dr. Inga Johnson, contact Jameka Whitten at jameka@jswmediagroup.com or 704.965.3297.