"JSW Media Group CEO Produces New Online Reality Show"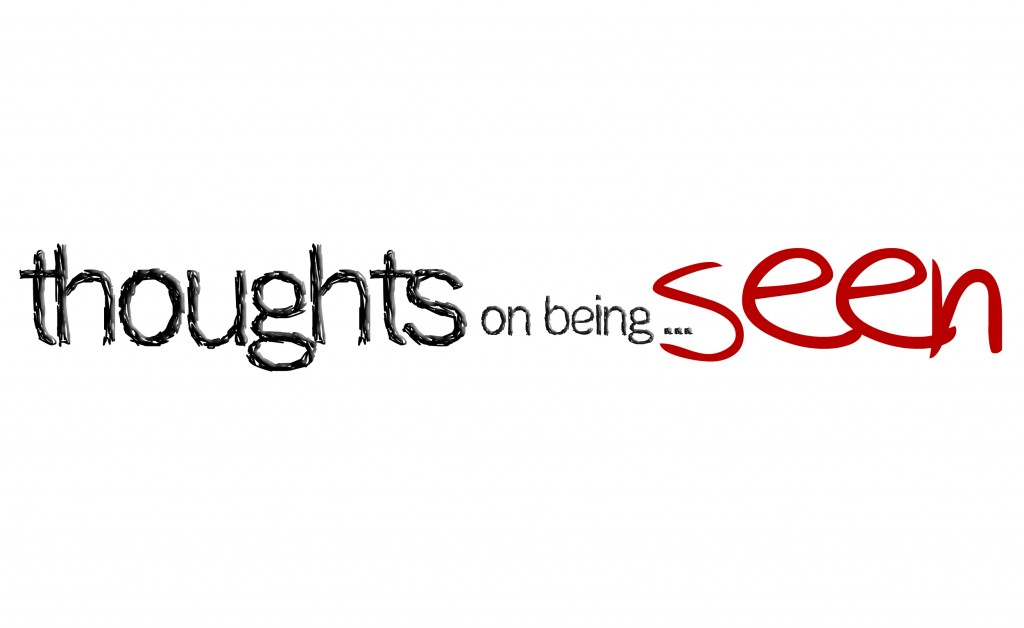 CHARLOTTE, N.C. (June 8, 2012) –JSW Media Group's Owner and Chief Executive Officer Jameka Whitten announced today that she has turned her seven-year-old personal blog, "Thoughts on Being Seen…" into a brand new online reality show. Whitten's blog gives readers insight into her busy life as an entrepreneur, writer and emerging media personality. On her blog, she shares stories, videos, photos and thoughts of her Faith, culture, fashion AND what it truly means to be "seen." Now that same audience will be granted a visual glimpse into her life as an independent publicist in the entertainment industry.
"People constantly ask me how I juggle it all—working full-time for a popular TV network, catering to my PR clients and everything else," Whitten explains. "I decided that instead of just telling everybody what I do, I would show them. This is my life, unscripted."
"Thoughts on Being Seen…" will be featured on Suite 929 a destination site for broadband video network programming targeted to adults 18-34. Suite 929 is where you want to go for mobile TV programming about fashion, culture, lifestyle and the arts.
Chuck Holliday, founder of Suite 929 is thrilled to collaborate with Whitten and the JSW Media Group team. "We are excited to provide a fly on the wall view into event planning and public relations with the show," says Holliday. "Having a leader in the PR avenue throughout the Atlantic Coast gives the series a unique perspective of the business."
"Thoughts on Being Seen…"premieres tonight, Friday July 8  at 8:00 p.m. on www.suite929.tv and is directed, shot and edited by Donald Wilson of Blach Collar Entertainment. All Suite 929 shows are viewable on Smart phones (iPhone, Android), Tablets and other mobile devices. For media inquiries and interview requests, email Pariss Coleman at pariss@jswmediagroup.com or call 704.512.9527.
About Jameka S. Whitten
Jameka S. Whitten is the owner of JSW Media Group, a boutique public relations, marketing and brand management firm focused on the entertainment, fashion and publishing fields. In addition to owning JSW Media Group and serving as CEO, Jameka is one of the founding members and former Chief Operating Officer for Amped 4-A-Cure, Inc., a non-profit organization that supports cancer research through music. Jameka also currently works at a leading sports network. Jameka holds a bachelor's in Communication Studies with a concentration in Broadcast Journalism from Northwestern University and a Master's in Organizational Management from University of Phoenix. Jameka serves on a variety of executive boards and committees and stays active in the community. Her most important philanthropic project to date is serving as a Red Pump Ambassador for The Red Pump Project™ a national nonprofit organization that raises awareness about the impact of HIV/AIDS on women and girls. www.jswmediagroup.com
About Suite 929
Suite 929 is a Web TV network founded by Chuck Holliday, that stands for NYC's outer borough (929 is NYC's newest area code for the outer boroughs) audience. Mixing an eclectic fusion of culture, modeling, fashion, and beauty, Suite 929 promises to provide an authentic perspective of the daily New Yorker. Suite 929 is a property of CHELCA, a multimedia platform, digital publishing, and visual production entity based in New York City. www.suite929.tv; www.chelca.com.