Each year the foundation selects a group of outstanding Black male high school seniors to receive a monetary scholarship and mentorship
Charlotte, N.C. – The Chambers–McCain Foundation of Beta Delta Boulé of Sigma Pi Phi Fraternity announced Stephen C. King of Fort Mill, SC, Ahmad Blair of Gastonia, and Arman Zaidi of Charlotte as their 2022 scholarship recipients. Each young man will receive a $10,000 scholarship, distributed over four years. All applicants are selected by the Scholarship Committee of the organization's Social Action Committee.
Award recipients will also receive mentoring from Beta Delta Boulé members throughout their undergraduate careers. Known as some of Charlotte's most prestigious community and business leaders, Beta Delta Boulé members will support and encourage the selected young men in their academic and professional aspirations. Two of the awards are funded by individual members who contributed through a Donor Named Scholarship Program.
The Scholarship Program is part of Beta Delta Boulé's solid commitment to community service efforts in Charlotte and surrounding areas. The fraternity has funded social programs to cultivate, celebrate, and promote academic excellence at every educational level – providing support from elementary to postgraduate studies.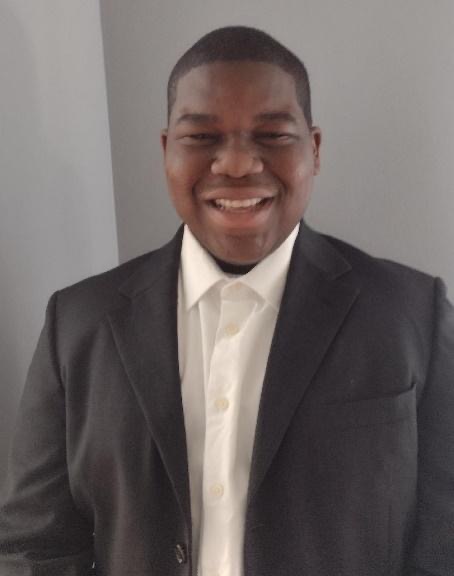 King is a graduate of Fort Mill High School and plans to attend Yale University to major in Political Science to become a public defender. He was ranked #22 in his graduating class with a 5.0-grade point average. He was among the applicants from Young Black Leadership Organization (YBLA) and participated in Model UN, the Historical Paradise Foundation. In addition, he was part of Fort Mill's The Buzz, the school's news station.
"One of my personal highlights is that for the past two years, he has been a panelist on an MLK Jr. Day," writes Edward Young, the high school's Career Development Facilitator. "He has the ability to convey messages in ways that the youngest and oldest person in the room understand."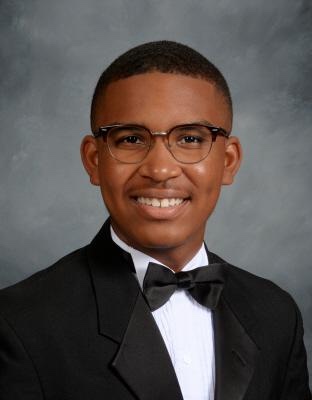 Blair graduated from Highland School of Technology in Gastonia and will attend North Carolina A&T State University. He plans to major in Political Science with a minor in Journalism and Mass Communications with career aspirations to become a civil rights attorney. He was active on the Varsity Men's Golf Team, Chapter President of HOSA (Future Health Professions), and student representative to Gaston County African American Museum of History and Culture.
"Ahmad is well respected among his peers and the staff of High School of Technology," shares Dr. McCray, the Health Science Academy Coordinator. "He has a solid character that leads well among all.  He has maintained a standard of excellence while working a job and volunteering with the family business."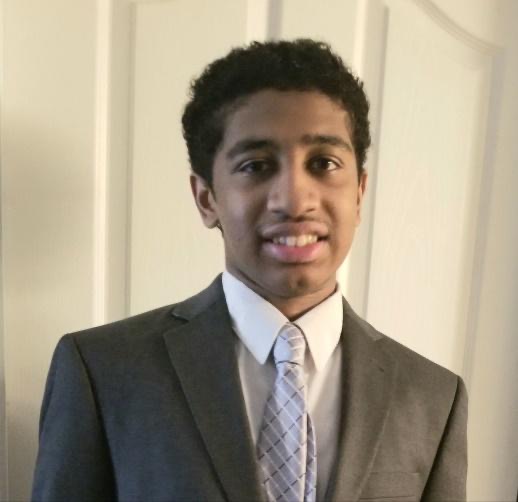 The third recipient, Zaidi, is a graduate of Ardrey Kell H.S. in Charlotte and plans to travel to the north to attend the University of Rochester to minor in History and minor in Public Policy. He has volunteered with Knights in Action and participated in YBLA and Wake Forest College Launch for Leadership Program. In 2021, he participated in the U.S. Bancorp Summer Banking Institute (SBI) Internship Program in conjunction with the Urban League of Central Carolina.
"Arman puts forth his best effort and wants to be successful, while also seeking opportunities to help others achieve their best," says Dr. Ellison from Wake Forest. "He stood out to me as a steady leader who inspired others through his words and his example. He is always pleasant, welcoming, and hard-working."
The Chambers–McCain Foundation and the Beta Delta Boulé of Sigma Pi Phi Fraternity award scholarships to eligible African American males in the Greater Charlotte metropolitan area.
"We are very proud of these young men and excited that we are able to support them while they pursue a college education," expresses Ron Ancrum, chair of the Scholarship Committee.
For scholarship eligibility requirements or general information about the Beta Delta Boulé Scholarship Program, visit www.chambers-mccain.org. For all media inquiries and interview requests, contact Jameka Whitten at 704.965.3297 or jameka@jswmediagroup.com. 
About The Chambers–McCain Foundation
The Chambers–McCain Foundation, a 501(c)(3) non-profit, is committed to cultivating, achieving, and sustaining the highest quality of life through an improvement in the areas of Leadership, Economic Development, Education, and Social Development in the Greater Charlotte Community. The focused activities are around scholarship, mentoring, leadership development, and community capacity building. www.chambers-mccain.org.
About Beta Delta Boulé of Sigma Pi Phi Fraternity
Sigma Pi Phi Fraternity, founded in 1904, is the first of the African American Greek-letter Fraternities. There are over 5,000 active members and 139-member Boulés across the country and in The Bahamas and the United Kingdom. Beta Delta Boulé of Sigma Pi Phi Fraternity was chartered in North Carolina in 1977.