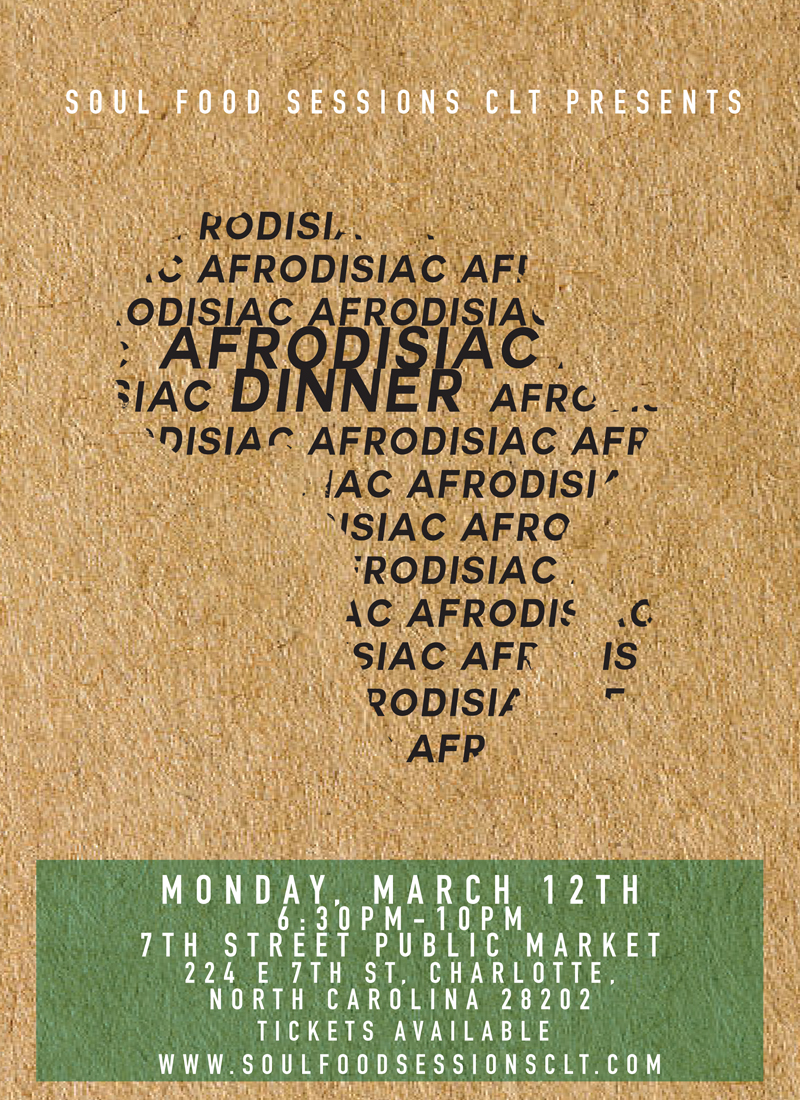 Tonight| Soul Food Sessions CLT presents the AFRODISIAC Dinner at 6:30
Soul Food Sessions is hosting its first pop-up dinner on Monday, March 12 at 7th Street Public Market and will feature the talents of eight African American chefs serving eight courses and four African American mixologists serving four cocktail pairings. A portion of the proceeds will be donated to the Urban Ministry Center to assist with their fight against homelessness. The dinner is also in support of Soul Food Sessions' scholarship fund.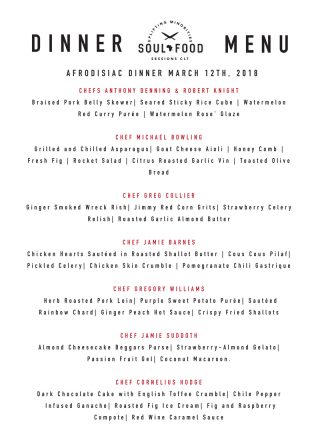 To purchase ticket and for additional details, visit soulfoodsessionsclt.com. 
Soul Food Sessions CLT is a nonprofit organization to acknowledge and support people of color in the culinary arts; restaurant and hospitality industries; and beverage services. They create innovative dining experiences with menus that reflect diverse cuisines from throughout the African Diaspora. Soul Food Sessions endeavors to be a strong, creative presence in the food community that provides excellent service, education, scholarship and mentorship.