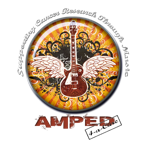 School of Rock Students Storm the Fillmore to Celebrate 50+ Years of Rock and Roll

(September 14th, 2011) Charlotte, NC: On Sunday, September 18th, School of Rock students will be teaming up with local musicians to celebrate 50+ Years of Rock and Roll. The late summer music festival will be held from 12-9pm at the Fillmore, a premier 2,000 person music venue at the NC Music Factory.

65 students, ages 7-17 from throughout Mecklenburg, Cabarrus, Gaston and York County will be performing over 75 revolutionary Rock and Roll songs from the 50's to the 2000's. Students will kick off the show with the early Blues of Chuck Berry and Elvis, making their way to psychedelic rock of bands like Jimi Hendrix and Pink Floyd to early punk rock and new wave movements of Devo and into the grunge eras of Nirvana. The show will wrap up with 90's Alternative and Indie Rock in the 21st century.

Driven by a purpose "to inspire kids to rock on stage and in life," The School of Rock's performance-based approach to music lessons leads students to be more inspired to learn, more motivated to excel and more confident as a result. The ten professional musicians on staff teach guitar, bass guitar, keyboards, drums and vocals in an interactive environment and stage live rock concerts 3 times a year.

The event boasts an outdoor festival which hosts activities for all ages – including live music across two stages, a kid's play area, dunk tank, cornhole, local food vendors and more. Local musicians will join the students over the course of the festival, including Case Federal and the Agents, The Blackhounds, Lenny Federal, Actual Proof and more. Tickets are just $5 and donations to School of Rock's partner charity, Amped 4-A-Cure, Inc, (www.amped4acure.org/) are gratefully accepted.

Information at www.SchoolofRock.com/Charlotte, fillmorecharlottenc.com or 704-525-5857 or by emailing jlivick@schoolofrock.com.