We are gearing up for a spectacular year.  2011 is already off to an incredible start. Please meet the team that will make it happen! For general inquiries, please send us an email at info (at) jswmediagroup (dot) com or call the office to make an appointment 704.826.5012.
Jameka S. Whitten- Owner/CEO @JamekaShamae

She is the owner of JSW Media Group, a boutique public relations, marketing and brand management firm focused on the entertainment, fashion and publishing fields. Jameka was the former Co-Founder and Executive Creative Director for SOTAC (State of the Arts & Culture) Magazine (now SOTACi) but resigned at the end of 2007 to pursue opportunities with JSW Media Group. In addition to owning JSW Media Group and serving as CEO, Jameka is the Chief Operating Officer for Amped 4-A-Cure, Inc, a non-profit organization that supports cancer research through music. She is also a managing partner with the|FASHION HOUSE, a full service fashion agency. Aside from being an entrepreneur, Jameka is a model, actress and speaker available for commercial, editorial, event hosting and television/video assignments. Jameka holds a bachelor's in Communication Studies with a concentration in Broadcast Journalism from Northwestern University and a Master's in Organizational Management from University of Phoenix. She is also a blogger: Thoughts On Being Seen… and Diary of A Dating Diva.
Brittani Menina- Event Manager @BrittaniMEvents

Hailing from the Gulf Coast of Mississippi, Brittani brings forth the excitement and skills necessary to plan a successful event.
Brittani obtained a bachelor's degree in Sports/Entertainment/Event Management with a concentration of Event Management from Johnson and Wales University – Charlotte Campus. From Brittani's experience with several events, she has realized not only is event planning her job it is also her passion. Brittani prides herself on being the epitome of all things logistics. She continues to thrive in this industry by knowing that each event is as unique as the driving force behind it. Her current dream is to pursue graduate school and ultimately become a Certified Special Events Planner. (CSEP)
Brittani also serves as the Charlotte Red Pump Ambassador for The Red Pump Project™ a nonprofit organization that raises awareness about the impact of HIV/AIDS on women and girls.
Jessica S. Macks– Account/Talent Manager @jsmacks1

Born in Queens, NY but raised in Conway SC, Jessica had a variety of influential people in her life that encouraged her to be the best that she could be.  She has always entertained friends and family members throughout the years. She has an inevitable personality that will always cause you to smile or laugh.
Jessica had a dream of pursuing a career in the entertainment business which led to her graduating from Johnson C. Smith University in 2003 with a BA in Music Business. She's currently pursuing her Master's in Vocal Performance at Winthrop University.   Throughout the years she has been able to work as an A&R director of an indie label and sing background for gospel artist such as Patrick Love, Kenny Curry and countless other artists.
Jessica's extracurricular activities include:  member of the National Association of Black Female Executives in Music and Entertainment (NABFEME), a non-profit professional organization dedicated to the support and empowerment of women of color in recorded music, the media, and related entertainment industry fields; beginner voice teacher; acting with Flipped the Script and On Q Production Agencies.  As a member of Temple Church International, she sings regularly with the praise team and choir. To make sure that the same opportunities, which were granted to her by others, are offered to the younger generation, Jessica also assists as a youth counselor.  Jessica's will is that people are able to come to see Jesus Christ through laughter and joy, also through the encouragement of the word of God.
Lakamar "Lucky" Austin- Editorial Services/Social Media/Public Relations @LakamarAustin

Lakamar Austin, or Lucky as she is most affectionately known by her friends and associates, is a graduate of UNC Charlotte with a degree in Public Relations. She has helped manage several accounts for Eric Mower and Associates, and has also worked alongside the Communications Director at the International House of Metrolina, assisting with events and public relations campaigns. While Lucky enjoys PR, she  has a passion for writing and grassroots journalism with her sights set on working within the non-profit and entertainment industries to make a difference. Her blog, The Grassroots Perspective,  is scheduled to launch Spring 2011.  In her leisure time, Lucky enjoys writing poetry, reading industry-related books and engaging in various outdoor activities. Her favorite quote that she applies to every day life is, "Today's preparation is tomorrow's achievement." Lucky currently contributes to several publications including Celebrity Power Magazine.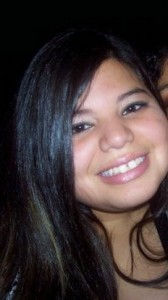 Amanda Peralta- Public Relations/Social Media/Graphic Design @aeperalta1

Addicted to Social Media and PR fanatic, Amanda brings a diverse background in journalism, advertising and public relations to our team. She plays a key role in many of our clients from graphic design to press releases she is willing to do it all to fit the clients needs. Her previous role was a PR assistant at Eric Mower and Associates Charlotte and Editor in Chief for the Western Carolinian, Western Carolina University's school paper. Amanda earned her BS in Communication/ Public Relations at Western Carolina University along with six years of experience in journalism and two years in advertising.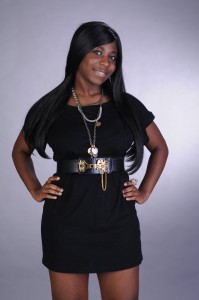 Madeline Perard-Event Coordination/Fashion Marketing/Wardrobe Styling @mperard

Madeline Perard is an accomplished event coordinator and wardrobe stylist.  She recently obtained her Associate of Arts degree from the Art Institute of Charlotte, where she studied Fashion Marketing.  Madeline brings her creativity and drive for fashion to JSW Media.  Madeline believes in order to be successful one must know where they are going and stay focused.  Madeline is responsible for coordinating photo shoots, fashion shows and other stylish events for the company.  She also provides a variety of styling services for whenever our clients need to look their best on camera or walking the red carpet.  Madeline is currently based in the New York City area and serves as primary coordinator for JSW's NYC-based client roster.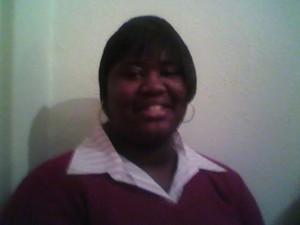 Nannette "Mona" Robinson-Marketing/Talent Bookings @NPRhardworking
Nannette Robinson has a combined five years experience in Marketing and Business Management.  Her skills and knowledge consists of creating flyers, logos, brochures, power point and other creatives for sales and marketing presentations.  She is also well versed in making the most of out of any situation to negotiate the best deal for her clients—everything from solidifying sponsorships to booking speaking engagements.  Nannette is proficient in creating solid marketing plans and sales strategies.  Most importantly, Nannette is able to consistently stay within a client's budgetary constraints and always makes plans in sync with that client's business cash flow capabilities.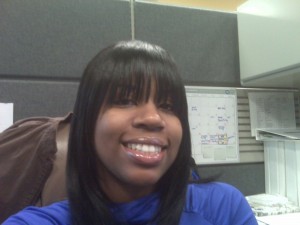 Ashley Roseboro -Marketing/Event Coordination @mizzmarketing

Ashley Roseboro is a recent honors graduate from Johnson & Wales University in Charlotte, with a Bachelors degree in Marketing. Ashley's marketing experience includes a summer of study abroad in Denmark and Sweden, involvement in various student focused organizations on campus, and her current position as a Marketing Assistant for a pathology company, CBLPath. Although originally from Winston-Salem, NC, Ashley has been residing in Charlotte, NC for the past six years. Her favorite things to do in her spare time include relaxing, dining and socializing. Because of her talent and passion for all aspects of marketing, Ashley is a true welcomed addition to the JSW Media Group family!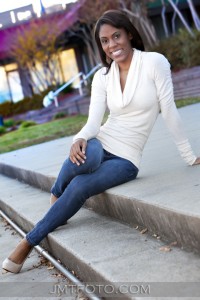 Brittany Hill-Public Relations/Fashion Marketing @bquianna
Brittney Hill, more commonly known as Brittney Quianna, is originally from Los Angeles, CA and raised in both Tucson, AZ and Winston-Salem, NC. Brittney is a current Senior at UNC Charlotte majoring in Mass Media Communications with a minor in Film, and will be graduating in May of 2011. Brittney is a model and aspiring actress represented by Wilhelmina-Evolution based in Charlotte and LA.

Kyle Murray-Fashion Marketing/Graphic Design/Photography @murraysmyname
Kyle Alexander Murray is a creative soul.  At the age of 22, he is already a true artist—fashion, photography, graphic design are all passions he manages to perfect consistently in his role at JSW Media Group.  His talent for fashion makes him the perfect photo shoot coordinator and wardrobe stylist.  Born and raised in Kentucky, Kyle brings his unique style to Charlotte, NC where he now lives.   Kyle is currently studying Graphic Design at Kings College.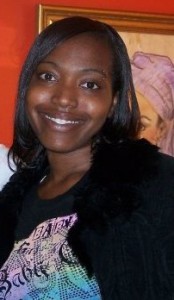 Ebony Sade' Wiggins-Executive Administrative Assistant @EbonySadeW

Ebony Sade' Wiggins is a newcomer to the fashion and entertainment industry. This fresh and eager talent is a much needed addition to JSW Media Group. As the assistant to the CEO of the company, Ebony has been integral in providing support in new business development, networking, promotions and strategic planning.  Aside from learning everything possible from the team, Ebony is an avid reader, pop culture aficionado and accomplished singer.