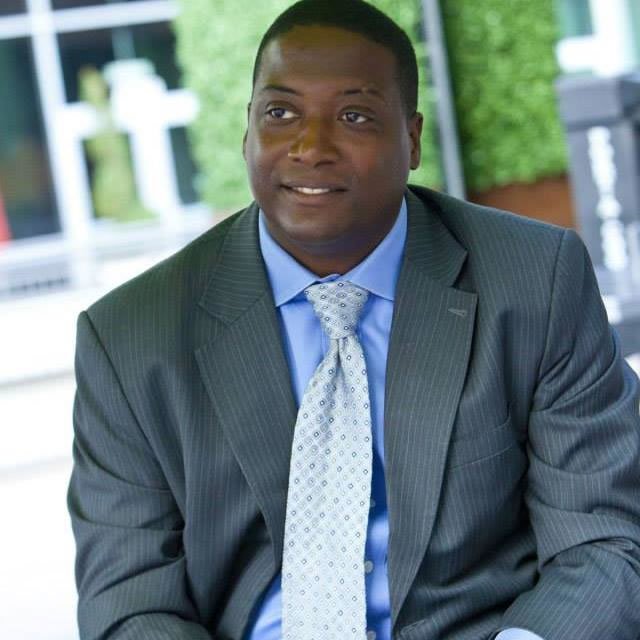 Christopher Dennis
Change Agent | Entrepreneur |Community Leader
Christopher Dennis is a seasoned community leader and advocate for affordable housing and community-driven commercial development. Intending to empower communities with resources and information that encourage growth and upward mobility, Christopher is a humble leader with a genuine heart for people. 
For more than 20 years, Christopher has been a noteworthy leader in the Charlotte metropolitan area.  Most will recognize him as a leader in residential housing, commercial real estate development, Bank of America Vice President, Project Manager, or even as an IT Implementation Specialist at First Union, but Christopher can be credited with so much more.  The 22-year Air Force National Guard Veteran has made significant contributions to community engagement, small business development, and community-centric arts and culture.

Christopher has been honored with numerous awards and recognition for his contributions.  He holds an Executive MBA from Queen's University, a BS in Business Administration, and associate degrees in Electronic Theory and Engineering Technology. 

As Principal of E-Fix Development Corp and E-Fix Housing Solutions, the Sumter, SC native specializes in rebuilding communities through strategic residential and commercial acquisitions.  Christopher also serves as the founder of the 501c3 nonprofit organization Community Dream Builders, with a mission of providing access for communities to thrive. Additionally, the nonprofit focuses on building collaborations that help meet the needs of underserved communities. When speaking of his organizations' core values, Christopher asserts, "I have always believed that we must build community inclusiveness at all levels to ensure everyone has a seat at the table."
Christopher's career as a community leader began in the North End community of Lockwood, where he served as president of the neighborhood association for over ten years. Dennis credits this experience as the launchpad for his passion for community. To encourage others to see what he saw, Christopher founded the NC Music Factory 5K Rock 'N Run, which ran for ten years and included a scenic route through the tree-lined streets of Lockwood and the surrounding North End area. As a leader, he  desired to encourage economic and social equity for the area while inspiring others to see and appreciate the beauty of the place he called home – adopting the mantra  that "HOOD is a state of mind, Community is a way of life." 
With a firm foundation established, Christopher later expanded his business operations and community efforts to the West End Corridor, where he amassed a residential portfolio and commercial assets. Currently, he is most passionate about the commercial development work to bring resources and services to residents and businesses of Charlotte's blossoming West End. Christopher is excited to be an active part of positive change for the Corridor, affirming that the community is strong because of the people who live, work and invest there. Christopher says, "As agents of change, we are excited to work with partners in re-imagining the West End Corridor as we create the vision and blueprint for the future."  Currently, E-Fix Development Corp is redeveloping retail sites at the intersection of Beatties Ford Road and LaSalle Street (2023 and 2020 Beatties Ford Rd.)

When not serving the community or leading the charge for a charitable cause, this proud member of Kappa Alpha Psi, Fraternity, Inc. and father to Isaiah, enjoys reading, writing poetry, spending time with family and friends, and last but not least, riding in the mud with his ATV buddies on the weekends.
Website: www.e-fixdevelopmentcorp.com
Instagram: @efixdevelopment
PR and Bookings:Jameka Whitten, jameka(at)jswmediagroup(dot)com|704.965.3297