by Drew Wilson 
Stationery and gift designer Laurie Louis is ringing in August by celebrating the fifth-year anniversary of her southern-inspired custom paper goods and gifts company Laurie Louis Design.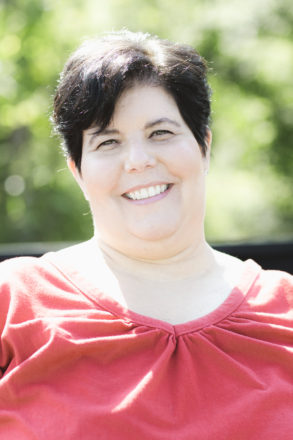 Laurie Louis Design's use of visually striking colors and pronounced patterns embodies southern hospitality and charm, making her paper goods and gifts unmistakable to the eye. As she quickly approaches five successful years in business, she credits the women in her small hometown of Belmont, N.C. for sparking her interest in southern styled design.
"There was a group of women that my mom was a part of and they could put on some of the best parties around," Louis said. "There was always a theme and it was always down to the detail from the invitations to the plates and cups and napkins—it was down to a science."
The unmatched hospitality she witnessed as a child jolted her interest in creating the items necessary for people to host parties similar to the nostalgic get-togethers she attended growing up.
Southern hospitality is more than branding for Louis—it is a lifestyle. Followers who tune in to Laurie Louis Design's social media accounts enjoy tips and tricks on how to bring a touch of southern charm to any gathering they attend.
"I take those [southern] values and put them into everything I do on social media in helping teach and remind others of what being in the South means," Louis said. "As well as when you have guests come over—how to entertain with that southern charm. What are some things that we do here in the South that maybe people don't do elsewhere?"
Her Pinterest and Instagram accounts also teach new southern transplants about the congenial traditions engrained in southern values, unique to any other region.
Louis' ornate designs personify her own southern experience growing up in North Carolina. She describes her products as "a lot of southern, a little bit of nautical, and a little bit of beach," a representation of herself all rolled into one. Louis' wandering eye finds inspiration in the least expected places.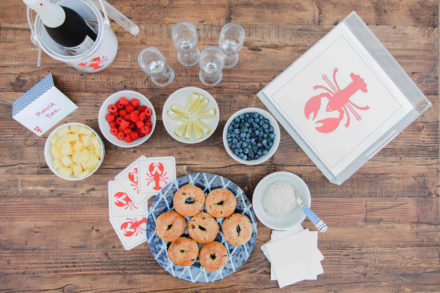 "I'll be in a restaurant and see a wall that has woodwork and I kind of like the design, so I'll take a picture and imitate it," Louis said. "As far as the flamingos and crabs, I think about what is popular, what I love about nautical, what I think others would like, and what I believe is the true south, like the lemon with your sweet tea, or the crab from Maryland and low-country boils."
Louis' closest friends, family, and colleagues are joining her in celebrating Laurie Louis Design turning five at her 'Bourbon and Barbecue' themed affair. Louis' own backyard will turn into an authentic southern celebration, decked out in her very own products from Laurie Louis Design.
As Laurie Louis Design works towards its sixth year, Louis prepares for the company's newest business ventures.
"We're doing our new brand ambassador program that started officially last month." Louis shared. "We have five brand ambassadors up and down the east coast and we're going to do a holiday challenge to launch our holiday line."
Each brand ambassador will create a unique table arrangement using items from Laurie Louis Design's holiday line which will be promoted on each of the company's social media accounts. Laurie Louis Design's followers can look forward to voting for the best table arrangement while also earning the opportunity to win a Laurie Louis Design gift card.
Though the journey to launching her own custom paper goods and gift company was unexpected, Louis feels fortunate to make a living doing what she loves. We are thrilled to represent Laurie Louis Design.
To learn more about Laurie Louis Design, visit www.laurielouis.com. For bookings or interview requests, email Jameka Whitten at jameka@jswmediagroup.com.