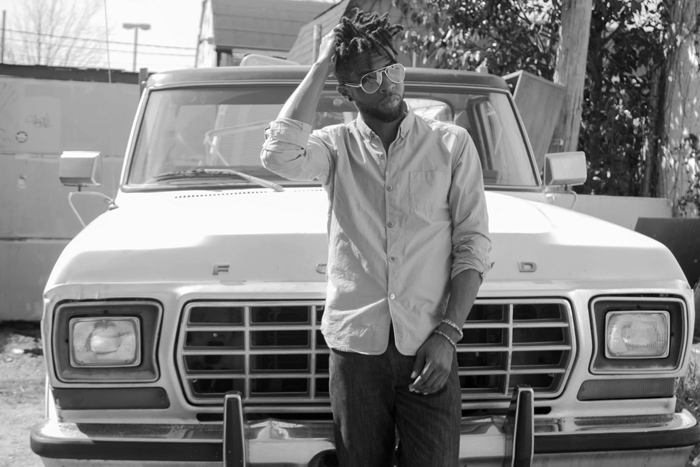 Who is Jason Jet?
Eclectic…Electric…Extraordinary
Who could have foreseen that Iceland native, now Charlotte, NC resident Jason Jet would become a magnetic musical force, whose unquestionably unique talent would breathe fresh air into an otherwise complacent entertainment industry? The young performer quickly rooted himself into indie-soul music scene soon after his migration to the Queen City years ago. Blessed with a brilliant tenor voice, astounding production prowess and gripping lyricism, this sensuous singer/songwriter has an almost trancelike effect on anyone who listens. Welcome to Jason Jet's world, where his music is an unforgettable experience.
Jet has already won numerous awards, including a Carolina Music Award and a NY Urban Music award (previous honorees include superstar Nicki Minaj). After Jet graduated high school from Charlotte's Northwest School of the Arts, a training grown for many of the city's most talented visual and performing artists, he went on to study Recording Arts at Full Sail University. Jet's first significant experience in the music industry was as a member of the Orlando, FL based band called BopGun. During his stint with BopGun Jet played the keyboard, production and background vocals; however, Jet always stood out and eventually becoming a solo artist with a band of his own.
After Jet's first solo project, he has been considered by many industry insiders to be the next artist to watch—and Jet is flying high with his upcoming sophomore release, an EP scheduled for a mid-summer 2016 release. According to Jet, "The Great Escape" is a project centered around the concept of self-realization. The first single from the EP, "Up All Night" is a summertime feel good record. The song encourages people to just be free and simply dance the night away. Jet's style goes beyond traditional pop, R&B and dance music. His sound can be explained as his own toe-tapping blend of "electro soul."
"My relationships always influence my music," explains Jet when asked about his musical inspiration. "The demand to be great, and as of lately my spirituality, is being brought forth in my music as well."
Be on the lookout for Jet and his band The Kru. He has already shared stages with numerous artists including Anthony Hamilton, Dwele, Eric Roberson, Sunshine Anderson, DJ 9th Wonder and more. Jet dreams of collaborating with the likes of Pharrell Williams, Erykah Badu and Andre 3000 just to name a few. Jet is well on his way to being a household name making music that will last for generations.
For Bookings: www.JasonJetMusic.com
Media Contact: Jameka Whitten, jameka(at)jswmediagroup(dot)com|704.965.3297