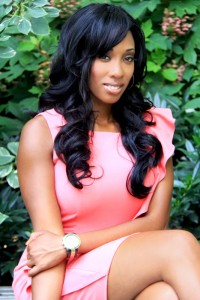 Proud to announce that our client, media personality, TV host and digital lifestyle specialist Christen Rochon, Publisher of DivasandDorks.com, has been named by HelloBeautiful (www.hellobeautiful.com) one of the "25 Women To Know" for 2013.  Christen shares the list with some other heavy hitting digital journalists, media personalities and bloggers including Bevy Smith, Necole Bitchie, Angela Yee, and Egypt Sherrod, just to name a few. Bravo Christen: well deserved!
To learn more about Christen and her brand, visit www.DivasandDorks.com and follow on Twitter and Instagram @DIVASANDDORKS.  To book Christen Rochon for personal appearances or media interviews, contact Jameka Whitten at 704.261.5290 or Jameka@jswmediagroup.com.
About Divas & Dorks
Breaking all the rules, DivasandDorks.com provides a forum for men and women who are just as versed about technology as they are about fashion.  As a lifestyle brand, DivasandDorks.com is a hub that provides the best of both worlds.  If you love everything that's fashionably chic yet extraordinarily geek, if you have an obsession with gadgets and fashion and all things fabulous—then DivasandDorks.com is for you.
If it's infamous in fashion, technology and life — then it's DivasandDorks.com