JSW Media Group has accepted the challenge and we will walk bravely during the 23rd annual AIDS WALK Charlotte because it's our opportunity to stand up and be counted. All of us will have had our lives forever changed by HIV.
You can make a difference by making a donation or registering and walking with our team on Saturday, May 4! By being a part of our team, and AIDS WALK Charlotte, you will be making a difference to someone who is HIV+, and their family. You will also be supporting an amazing organization, RAIN. They are transforming lives every day for those living with HIV and those at risk. Your support helps them continue to offer compassionate care for all those impacted by HIV and AIDS.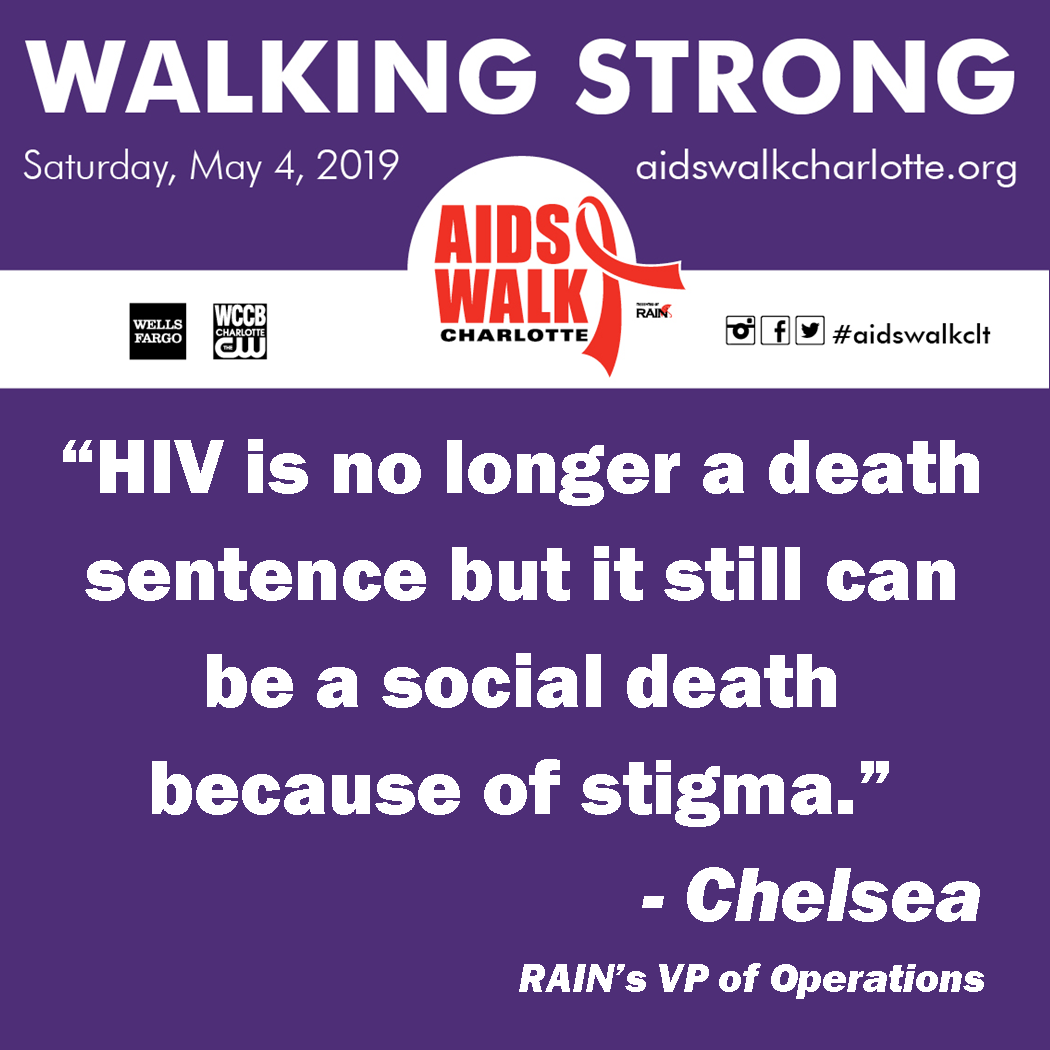 We need your support! Click here to join our team or to donate (or both)! Hope to see you May 4th!