United Way of New York City Honors Chris Canty at 2011 Gridiron Gala
 New York Giants Chris Canty To Be Honored at
United Way of New York City's 18th Annual Gridiron Gala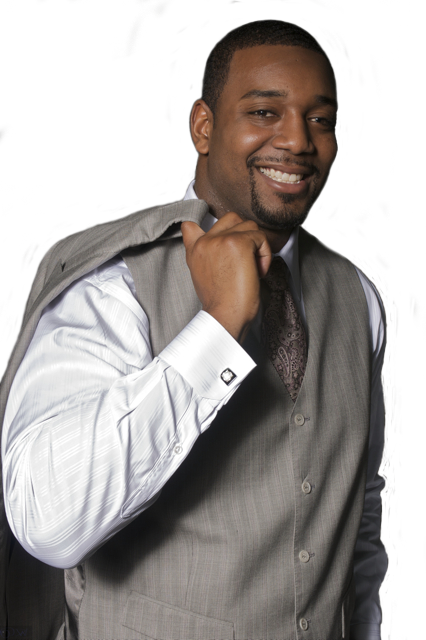 New York, New York—May 16, 2011— Chris Canty, who currently plays for the New York Giants and is the founder of The Chris Canty Foundation will be honored at the 18thAnnual Gridiron Gala on Tuesday, May 17, 2011 at 6:00 p.m. at the luxurious Waldorf Astoria, located at Park Avenue and 50th Street in New York City.
United Way of New York City's Gridiron Gala is generously supported by the New York Giants, the New York Jets, and a host of community and civic leaders.  The gala has raised more than $20 million to support initiatives that benefit New York City's most vulnerable children and youth. Canty is being honored for his substantial commitment to community service and development of youth. Other honorees include Tony Richardson (Fullback-New York Jets), Laurence Tosi (Sr. Managing Dir.-The Blackstone Group LP) and Barry Salzberg (CEO-Deloitte LLP). 
This is a particularly special honor for Canty; as the founder of the Chris Canty Foundation, Canty has worked diligently to make a difference in the lives of young people all of the country through education, mentoring and health and wellness programs.  The foundation's motto is "sowing seeds in good soil," which Canty embodies in everything that he does. Canty is using his celebrity and status to ensure that every child gets a chance for a better future.
To learn more about Chris Canty and the Chris Canty Foundation, visit www.chriscantyfoundation.com.  For more information about the 18th Annual Gridiron Gala, go to www.unitedwaynyc.org/gridirongala.  For media inquiries or interview requests, contact Jameka Whitten at 704.261.5290 or Jameka@jswmediagroup.com.
###
About Chris Canty
Despite not playing football until his junior season at Charlotte, N.C., Latin School, Christopher Lee Canty earned all-state honors as a senior tight end and defensive end after recording 20 catches for 400 yards on offense and 89 tackles and seven sacks on defense. He finished his prep career with 161 tackles, 12 sacks and two fumble recoveries. He was also a two-year letterman and all-conference honoree for the basketball team. He received his bachelor's degree in African-American studies in May of 2004 and took graduate course work in secondary education during his final football season at Virginia. As a rookie, Canty was a member of the Cowboys 2005 Rookie Club – a program designed to introduce rookie team members to community service in the Dallas area, which included work with The Salvation Army, Children's Medical Center Dallas and Meals on Wheels. He also participated in the 2006 Stars of Texas Racing Against the Odds event hosted by local newspaper columnist and radio personality Randy Galloway that raised over $300,000 for the American Diabetes Association. He is the founder of the Chris Canty Foundation.
 About The Chris Canty Foundation
The Chris Canty Foundation is dedicated to enhancing the total development of youth in our communities. Our goal is to utilize the platform of sports to affect positive change in the lives of children through mentoring, educational programs, and physical activities thus promoting health and well being. We seek to inspire our youth to be in service to our communities and our communities to be in service to our youth by providing support to these initiatives. www.chriscantyfoundation.com.